Brandeis Alumni, Family and Friends
Class of 1990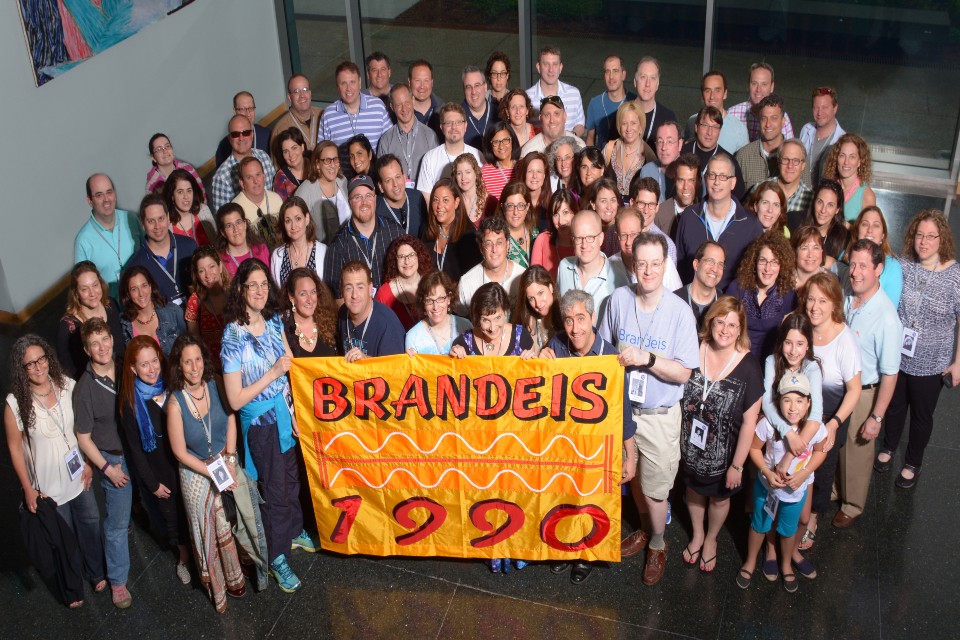 Celebrate Your 30th Reunion!
Save the date for the Brandeis Class of 1990 30th Reunion during our Alumni Weekend 2021, June 11-13, which will be held fully online. Alumni Weekend 2021 will bring you back to the place you once called home — from the comfort of your own home!
By making this decision early, your class reunion committee can continue planning meaningful ways to bring the class together virtually. No travel. No masks required. No reason not to participate! 
We'll be in touch as programs are finalized, and you'll hear from your class committee directly about virtual reunion events that will take place leading up to and throughout the weekend.
Questions? Contact Abbey Santos, senior events coordinator of alumni relations, at abbeysantos@brandeis.edu or 781-736-4038.
30th Reunion Class Gift
Many alumni take advantage of their milestone reunion year to make a meaningful contribution to Brandeis. Make a gift online in honor of your class.
Contact Susan Wulf, senior director of leadership annual giving, at swulf@brandeis.edu or 781-736-4045 for more information about giving opportunities.
Please consider leaving a legacy at Brandeis. If you have questions or would like information on planned giving, contact Maria Miller, J.D., Executive Director of the Office of Planned Giving at plannedgiving@brandeis.edu.
Keep in Touch
Leading up to your reunion and after, take advantage of these opportunities to connect with members of your class: 
Class Notes
Read updates about your classmates in the Class Notes section of Brandeis Magazine. Have an update of your own? Submit a class note today! 
Facebook
Join your class Facebook group to get updates on classmates and more information about who is attending Alumni Weekend.
Slideshow
View the slideshow from the Class of 1990 25th Reunion!
Yearbook
View the Class of 1990 30th Reunion Yearbook!
View the Class of 1990 25th Reunion Yearbook below:
Profiles A-J
Profiles K-Z
Meet Your Class Reunion Committee
The following alumni volunteers are helping to make your upcoming reunion possible:
Alyson Tarr Popper, Co-chair
Andrew M. Zeitlin, Co-chair
Melissa Benenfeld-Merovitz
Valerie M. David Barrish
Stella A. Cohen
Jonathan A. Cordish
Melissa Fishman Cordish
Jeremy Evan Deutsch
Beth Elyse Drapkin
Ilene J. Parish Gershen
Jonathan S. Gershen
Scott C. Gladstone
Neil L. Jacobson
Joan Kagan
Michael I. Kanovitz
Marni Smith Katz
Susan E. Leob-Zeitlin
Judy Cashman Magram
Eric S. Mulkowsky
Sandra L. Rappaport
Kerith Stern Rudnicki
Philip J. Rudnicki
Wendy L. Shlensky
Julie B. Smith-Bartoloni
Helen D. Tanchel
Mark E. Tanchel
Lisa Silverstein Tzur
Adrienne A. Waterston
Lynne Wolfberg