Brandeis Alumni, Family and Friends
Celebrating Black Alumni Achievement Award Recipients
February 2, 2022
In celebration of Black History Month, we reflect on our Black Alumni Achievement Award winners, who embody the best of Brandeisian values and have made laudable contributions to our world.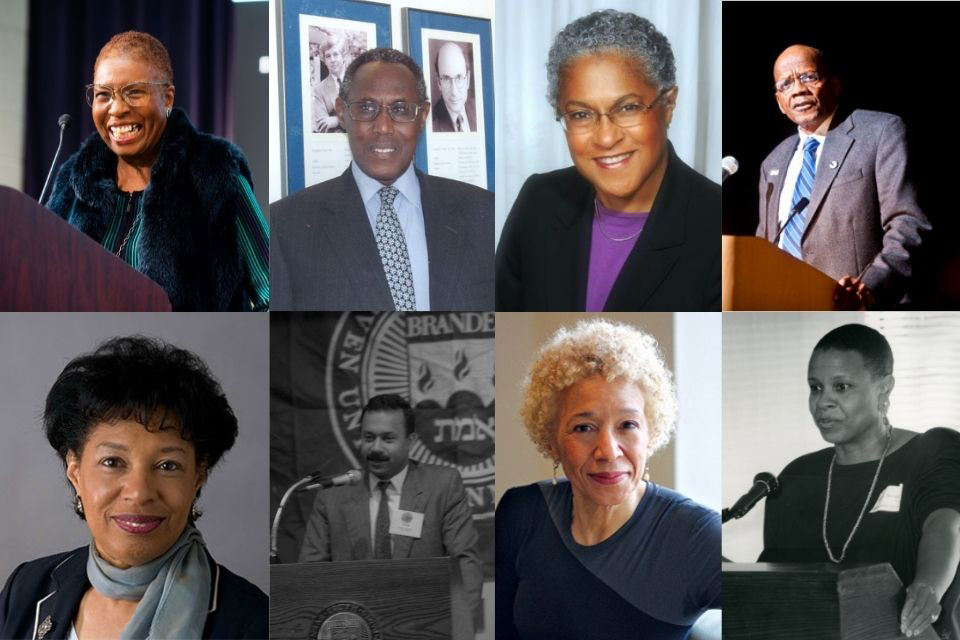 Brandeis has recognized Black alumni leaders with the Alumni Achievement Award since its introduction in 1988. The highest honor conferred exclusively upon graduates, the Alumni Achievement Award celebrates those who have left indelible marks on their fields. Now, in honor of Black History Month, and in anticipation of announcing the 2022 award winners in the coming weeks, the Brandeis Alumni Association invites you to look back at the list of Black Alumni Achievement Award winners to date, members of a growing group of Brandeis leaders who have helped advance our collective understanding of the world.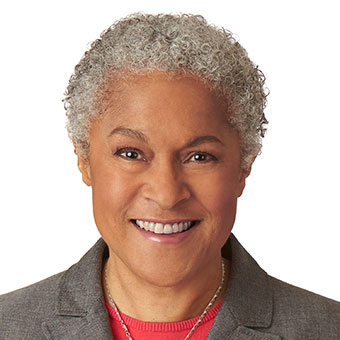 Patricia Hill Collins '69, PhD'84 (2021)
Patricia Hill Collins '69, PhD'84, is an eminent sociologist whose research explores the intersection of feminism, gender, race and social inequality. A Distinguished University Professor Emerita at the University of Maryland, College Park, and Distinguished Professor of Sociology and Africana Studies Emerita at the University of Cincinnati, she is the author of 10 books, among them her award-winning "Black Feminist Thought" (1990, 2000) and "Black Sexual Politics" (2004). In 2008, she became the first African American woman to preside over the American Sociological Association. In 2013, she received Brandeis' Joseph B. and Toby Gittler Prize for scholarly excellence and contribution to racial, ethnic and religious relations.
Watch: Collins accepts the 2021 award at a virtual Alumni Weekend event and discusses the influence of Brandeis professor Pauli Murray on her trajectory.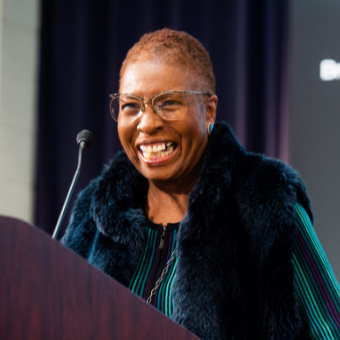 Hortense Spillers, PhD'74 (2019)
Hortense Spillers, PhD'74, is a pioneering professor, feminist scholar and critic whose contributions have influenced the landscape of African American literary studies and advanced black feminist theory. Since receiving her PhD from Brandeis, she has taught at Wellesley College, Haverford College, Emory University and Cornell University. Her 1987 scholarly article "Mama's Baby, Papa's Maybe: An American Grammar Book" is one of the most-cited essays in African American literary studies. She lectures widely at home and abroad and delivered the 2010 Sidney Warhaft Distinguished Memorial Lecture at the University of Manitoba, the W.E.B. Du Bois Lectures at Harvard in 2014 and the Henry Louis Gates Jr. Lecture at Yale in 2016. Spillers received her Alumni Achievement Award during the 50th anniversary celebration of the African American Studies Department. Spillers was a participant in the campus protests in 1969 that ultimately led to the department's creation.
Read: Spillers discussing her own scholarly journey. Watch: Spillers speaks at the 2021 Alumni College.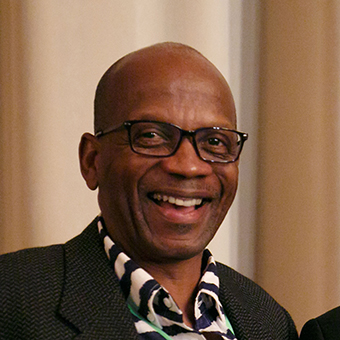 Roy DeBerry '70, MA'78, PhD'79 (2015)
Roy DeBerry '70, MA'78, PhD'79, is a human rights and social justice activist who organized voter registration efforts in his native Mississippi in the 1960s. At Brandeis, he led the 1969 takeover of Ford Hall to protest the campus racial climate. About 70 students staged an 11-day occupation that ultimately led to the establishment of an African and African American studies department, the hiring of additional Black faculty and the recruitment of more students of color. Later, he co-founded the Hill Country Project, an economic development/oral history initiative that records stories of people who lived through the Civil Rights Movement.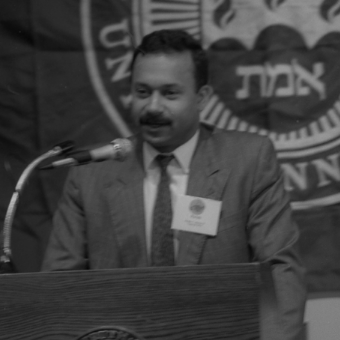 Ralph C. Martin II '74 (1996)
Ralph C. Martin II '74 was the first African American and first Republican to serve as district attorney for Suffolk County (MA). During his tenure, he oversaw the largest and busiest district attorney's office in New England. In 2011, he joined Northeastern University as its chief legal officer, where he worked until retiring in November 2021.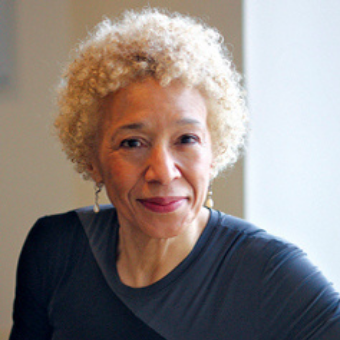 Margo Jefferson '68 (1995)
Margo Jefferson '68 is a Pulitzer Prize-winning writer who has served as a theater, books and arts critic for The New York Times and Newsweek. She has authored two memoirs, "Negroland" (2015) and "Constructing A Nervous System" (2022), as well as "On Michael Jackson" (2007), a cultural examination of the pop icon's complicated life.
Read: Margo Jefferson looks back at growing up in an affluent black enclave in Chicago.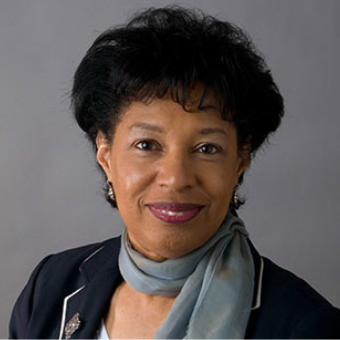 Barbara Dortch-Okara '71 (1990)
Barbara Dortch-Okara '71 is a retired Massachusetts Superior Court judge. She was the first African American and the first woman to become chief justice for administration and management of the Massachusetts Trial Court. She was first appointed as a judge to the Boston Municipal Court in 1984 and to the Massachusetts Superior Court in 1989, and was named to oversee management of the Trial Court in 1998. Judge Dortch-Okara received the 2011 Trailblazer Award of the Massachusetts Black Lawyers Association and was honored by the Massachusetts Academy of Trial Attorneys with its 2007 Judicial Excellence Award. She currently serves as a member of the Brandeis Board of Trustees.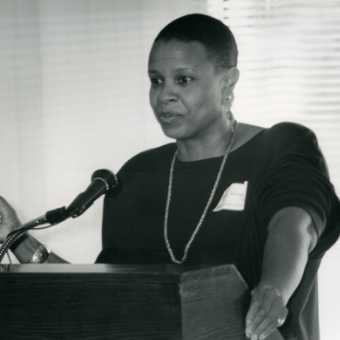 Terrie Williams '75 (1988)
Terrie Williams '75 founded the Terrie Williams Agency, a celebrity publicity firm that has represented stars such as Eddie Murphy, Anita Baker and Miles Davis. She is the author of "The Personal Touch: What You Really Need To Succeed In Today's Fast-Paced Business World'' (1996), "Stay Strong: Simple Life Lessons for Teens" (2002) and "A Plentiful Harvest: Creating Balance and Harmony Through the Seven Living Virtues" (2003). Williams was awarded the Brandeis Alumni Achievement Award in its first year. She was also the first African American to win the New York Women in Communications Matrix Award and the Citizens Committee for the New York Marietta Tree Award for Public Service.
Watch: Select video oral history segments featuring Terrie Williams courtesy of HistoryMakers, a nonprofit founded by Brandeis alumna Julieanna Richardson '76, H'16, that is committed to preserving and making widely accessible the untold personal stories of both well-known and unsung African Americans.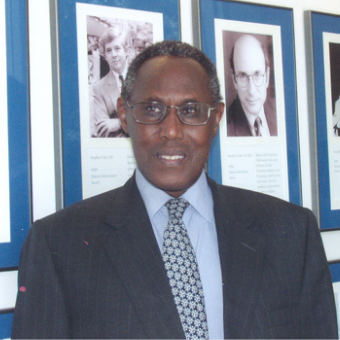 George Saitoti '67 (1988)
George Saitoti '67 was a Wien International Scholar who grew up a Maasai cattle farmer and went on to serve as the sixth vice president of Kenya. Throughout his political career, he also served as the country's minister of finance and minister of planning and national development, as well as president of the Council of Ministers of African Caribbean and Pacific Countries in Brussels. He was considered a front runner to become Kenya's president until he died in a helicopter crash in 2012. Saitoti was also awarded the Brandeis Alumni Achievement Award in its first year.
About the Author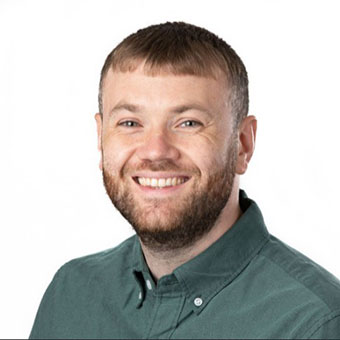 Dave Eisenberg is the integrated marketing and content strategy manager with Brandeis University's Institutional Advancement team. Prior to joining Brandeis, he worked as a content specialist at Perkins School for the Blind, and before that, as a journalist. Outside of work, he enjoys playing guitar and is an avid runner.